Last week CPTED-UK attended a SABRE Assessor Training course delivered by the Head of SABRE. As part of the BRE family, SABRE is a security risk management standard for new and existing buildings, infrastructure assets and managed space. The scheme provides industry with a framework that can be used during the design, construction and operation of assets to achieve better security outcomes and return on investment.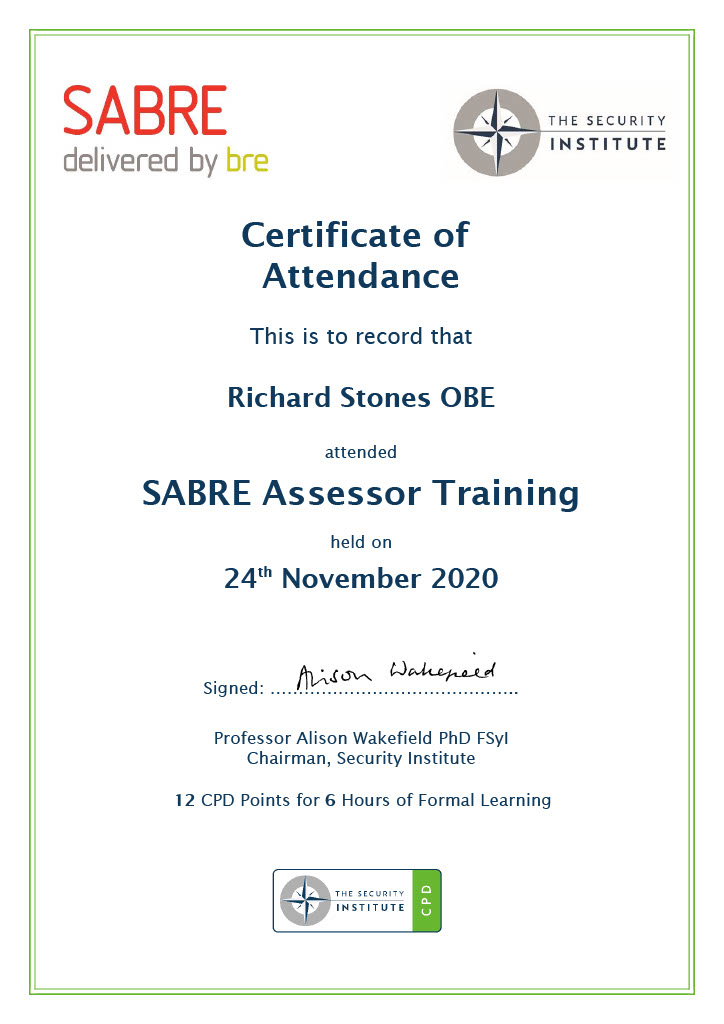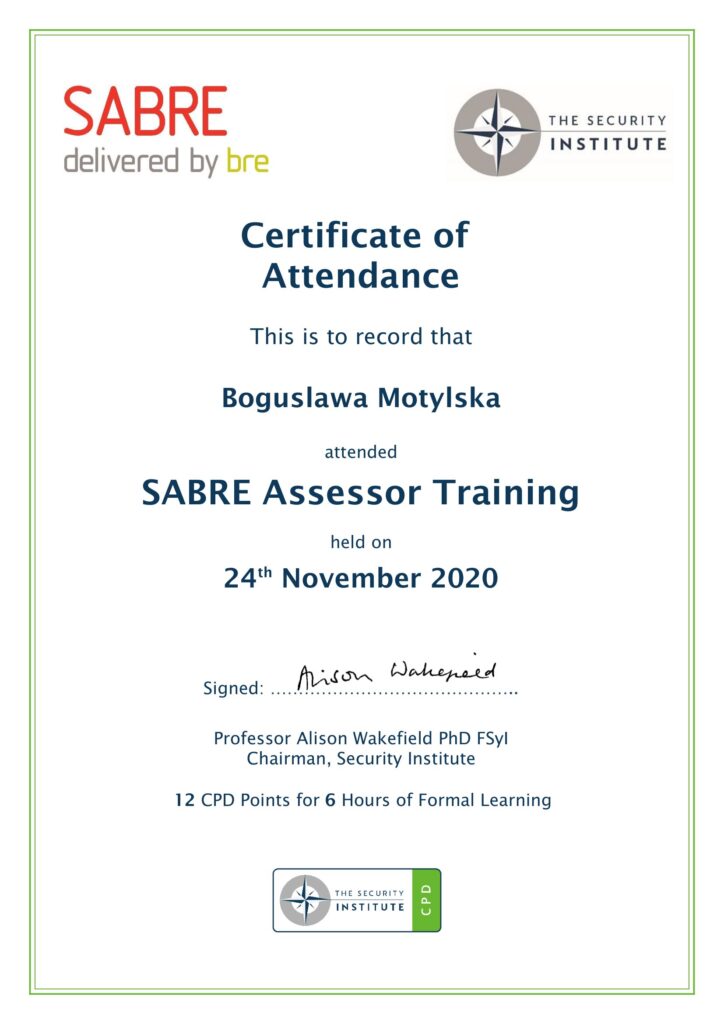 SABRE allows organisations to evidence their commitment to security and communicate their ability to manage security risks. This provides valuable assurance to tenants, insurers, investors, regulators, planning authorities and other interested parties.
SABRE is owned by BRE Global Ltd (part of the BRE Group), the international provider of robust, independent, third party certification of fire, security and environmental products and services. SABRE is the result of fundamental scientific research funded by the BRE Trust.
SABRE was launched in 2017. The first development to achieve the accreditation was the St Regis Hotel in Astana, Kazakhstan. SABRE compliance is a planning condition for the development of the £300m film and TV studio in Dagenham, East London by a Hollywood firm that owns studios where films including Gone with the Wind and TV shows such as The Sopranos were filmed.
On Wednesday 25th November 2020 SABRE took the prize for contribution to security standards at the Security and Fire Excellence Award ceremony supported by IFSEC & FIREX.