Do Suitably Qualified Security Specialists read crime novels?  Of course they do!! Knowing the recent crime trends is essential for a security professional. A good Security Needs Assessment identifies criminal opportunities and designs measures to reduce them. Celebrating the World Book Day 2023 CPTED-UK Directors talk about the books they have read recently. 
Baxi:  "Kleptopia is book written by an investigative correspondent at the Financial Times, Tom Burgis. It reveals money laundering practices, fraud, corruption and ignorance of some of the most powerful people in the world. To me reading a non-fiction adds more value than the daily scroll through news headlines aka the scroll of doom. Professional journalism is a powerful weapon against the plague of fake news and deliberately misleading narratives that support various commercial and political agendas.
The opening quote has sold the book to me:
The secret of a great fortune with no apparent cause is a crime that has been forgotten because it was done properly. (Honore de Balzac)
As informative as Kleptopia is, I also found it quite disturbing. I suppose it's inevitable with the non-fiction… Fortunately there are still some Jack Reacher stories I haven't read. Jack would sort out all the kleptocratic lot…"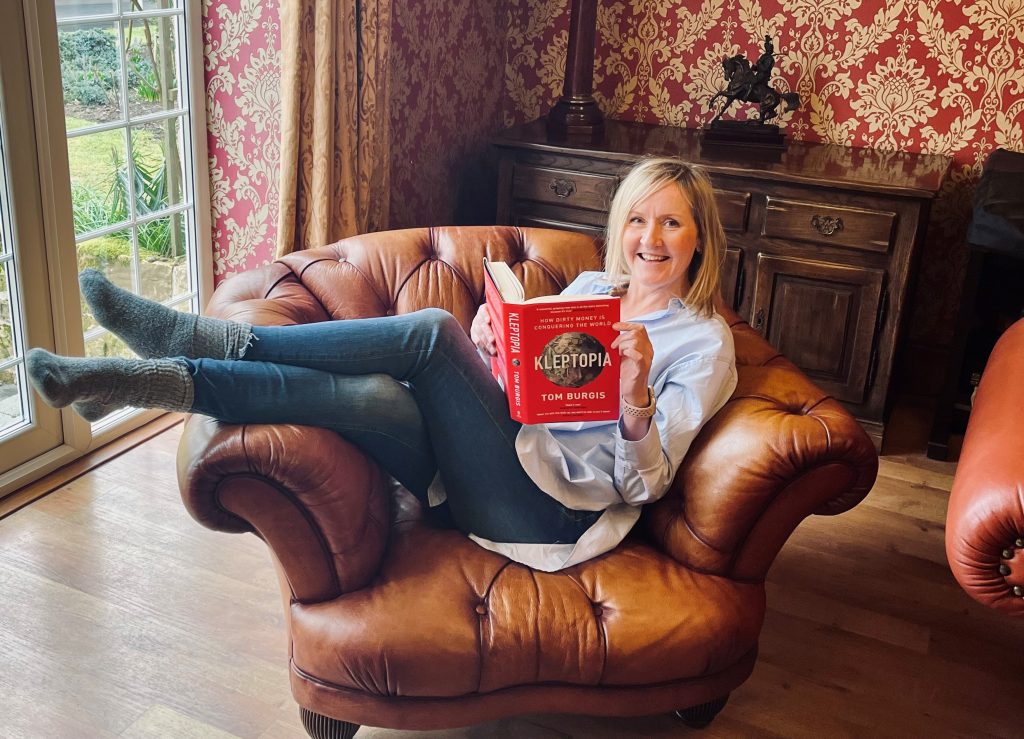 Richard: "Tragic world events and a recent headline in The Sunday Times book review captured my eye and prompted me to start reading Christy Lefteri's book, the Beekeeper of Aleppo.
It's completely out of character for me to do this as I normally flick through the paper and focus on the sport, world and finance news. I guess the combination of tragic events in Syria and Turkey and the fact that several of my beekeeping friends now have some of their aperies on my farm, attracted me to the book review and it 'pulled me in' so much so that it prompted me to download the book.
Nuri is a beekeeper; his wife, Afra, an artist. They live a simple life, rich in family and friends, in the beautiful Syrian city of Aleppo until the unthinkable happens. When all they care for is destroyed by war and they are forced to escape.
Sadly, in what is an all-too-common event for so many people today, readers are faced with the uncomfortable truth that the world we live in is one of conflict and strife. Nuri and Afra are forced to undertake a terrifying journey. They must face the pain of their own unbearable loss alongside incredible danger. The book captures moments of love, laughter and tenderness showing that human nature can persevere even when the situation is at its darkest. A sad reality for too many people across the world!