Developing strategic partnerships and policy influence with the EU Institutions and global networks that translates into concrete funding and new business creation is a key service delivered by CPTED-UK in partnership with our EU based partners.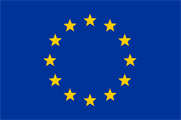 Specific services offered in partnership with our partners include:
Established relationships with the European Commissioners and special advisers for Security and Judicial cooperation to support clients engage in the policy and regulatory agenda around security and cross border crime
Independent expertise to the European Commission to assist with future work programme scoping on funding – a direct inside track on future proposals, monitoring of projects, and policy design.
Strong relationships with European Parliament Committee Chair for Security and Defence as well as Council Presidencies on the global security regulatory agenda securing opportunities for public hearings, intergroup engagement, external expert forums and Committee involvement.
Supporting EU wider best practice networks and securing funding – bringing together senior policy-makers to exchange and disseminate best practice and advise the Commission on future policy. Building organisational capacity with like-minded organizations to bid for funding). Our partners have supported through technical bid advice and project management over €30 million worth of European bid applications building close relationships with EU institutions NGOs, academic and industry partners.
Providing the client with first mover advantage in shaping EU policies on Justice, security and cross border judicial and police cooperation with the European Institutions.
Working closely with key networks in the context of joint advocacy initiatives at EU and Member States level;
Developing and maintaining relationships within the relevant EU and Member State's institutions
.